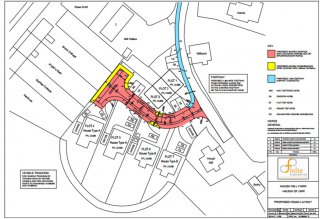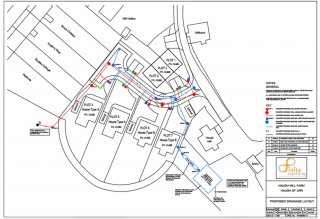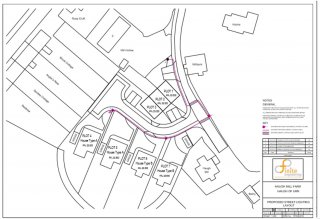 Proposed New Housing Development
at Haugh Mill Farm, Haugh of Urr
For this project, Finite Engineering were engaged to provide a range of civil engineering design services, details of services provided are typical of the wide range of services offered.
road design
Detailed design of roads development to service proposal for seven new private domestic properties at Haugh of Urr, Dumfries & Galloway.Design of road geometric plan and vertical profile layout alongside construction details/specifications to meet with local authority and national design standards.
Drainage System Design
Detailed design of proposed drainage system to service properties.Undertaken in accordance with national guidelines and best practice to provide sustainable and environmentally sensitive methods to effectively manage surface water runoff. Discharge rates from extreme rainfall events managed within the site by the use of attenuation and treatment systems. Extreme flows have been effectively controlled and prevented from eccacerbating flood issues to areas beyond the site boundary
Street Lighting Design
Design of extension to existing street lighting provision with equipment and layout specified in accordance with the local authorities design standards.
DO YOU HAVE A PROJECT IN MIND?