You are here: Home
Finite Engineering
Finite Engineering was established in 2007 and offers a wide range of civil and structural engineering design services throughout Scotland and
Northern England. Providing multidisciplinary skills to projects we are capable of progressing them from conception through to detailed design, procurement and construction.
our Team
Here at Finite Engineering, our team of Highly qualified and technically competent staff produce cost effective, innovative and sustainable design solutions. Our aim is to consult closely with our clients and team members throughout a projects life cycle. We believe that this is essential to maximising the outcome from the design process thereby creating an end result that exceeds initial expectations.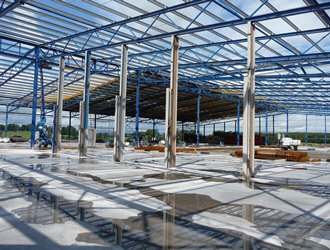 We provide services in the following disciplines:
Building design, specification and certification in a wide range of building categories and structural materials
Building inspection, assessment and reporting
Hydraulic modelling and flood level estimation
Highway roads design including sustainable drainage solutions
Design and specification of highway structures
Inspection and assessment of highway structures